It's been some time since I last posted a get ready with me post. Quite frankly, my routine for both skincare and makeup have been relatively simple…well, so simple that I didn't think they are worth writing about.
But with the spirit of love and celebration in the air, what better time than now to share my date night routine. First and foremost, skin first then makeup… My skincare usually starts a couple of days before if I want to look my best for a special occasion and that means masking! I have moved away from sheet masks in general due to the amount of waste each produces instead, I love using a traditional wash-off mask. One of my favourites for the extra healthy glow is Vichy Double Glow Peel Mask* which is an oldie but a goodie. It has a combination of chemical and physical exfoliation, Vitamin C and the best part is it only takes 5 minutes for me to see results. Once rinsed, I followed up with Vichy Mineral 89 (long time readers know I swear by this), Kypris Antioxidant Dew (glow in a bottle) and finally, Skinceuticals Triple Lipid Restore* (reviewed here).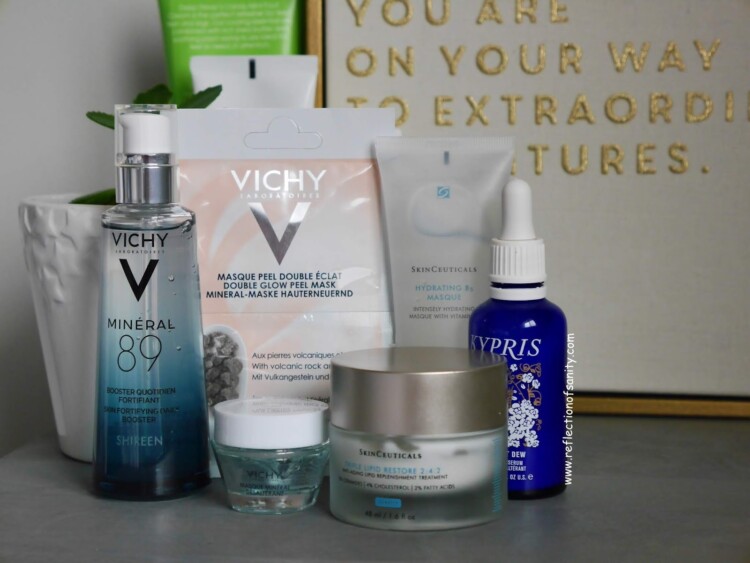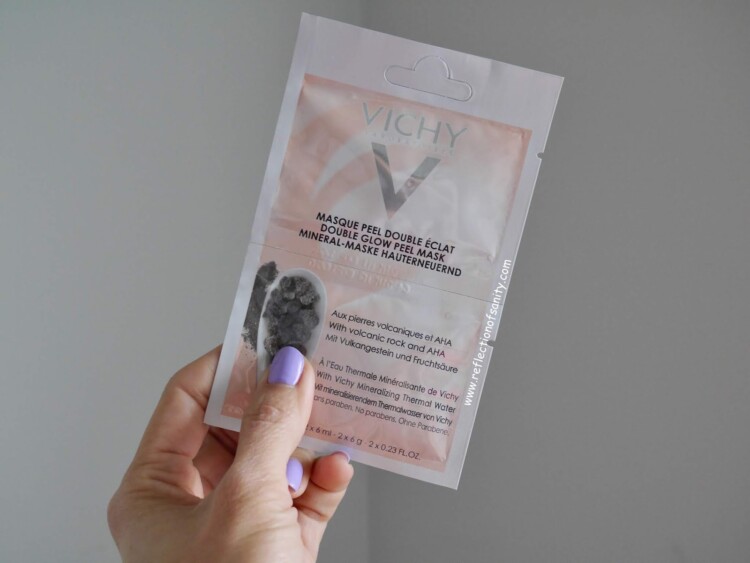 Sometimes my skin feels dehydrated which is quite common in Winter and I will use a hydrating mask to soothe and nourish and I bounce between Vichy Quenching Mineral Mask* or Skinceuticals Hydrating B5 Mask*. The latter is very new to my routine but my first impressions are very positive. It's a scentless gel that delivers lots of hydration leaving my skin soft and plump. A full review will be up in the next few weeks!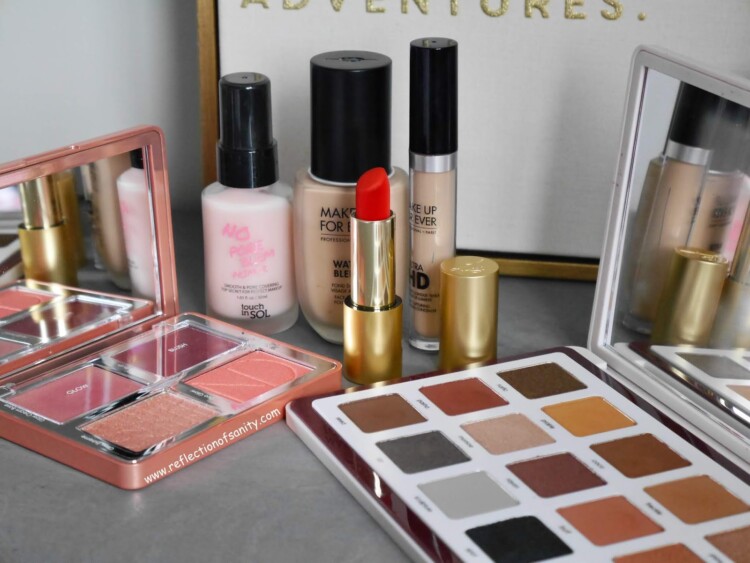 Now let's talk makeup! It's no secret that I love a good glowy base so I tend to stick with cream products. Touch In Sol No Pore-Blem Primer, Make Up For Ever Water Blend Foundation* and Self-Setting Concealer* and Natasha Denona Blush and Bloom Palette are my top choices as I know they will hold up well throughout the night. As for eyeshadow, there is nothing better than my most precious Biba Palette. I will complete my look with a good ol' classic red lips and there should be no surprise Lisa Eldridge Velvet Morning is the one to grace my lips.
February is usually very cold especially in the evenings so putting together an evening outfit can be quite tricky for me. I love nothing more than a classic LBD but I refuse to freeze my arse off so I opted for skinny jeans and pair of black OTK boots instead. For a pop of colour, I decided to wear polka dot red top to brighten up an otherwise dreary, grey and cold night. I bought this top on a whim from Old Navy and wasn't expecting much from it but it turned out to be really pretty! *edit: my outfit pictures were corrupted! I am so sorry there are no pictures of it. 😓 ps: Hubby and I don't celebrate Valentine's Day as we strongly believe in celebrating love every day. We don't need one specific day in the year to so-call celebrate love. Our love isn't only for each other but also for ourselves. I do think you can't give the best of yourself if you don't treasure, love and respect the person you are. Are you celebrating Valentine's Day?
*Gifted but my thoughts and opinions are 100% unbiased, honest and my own. There is no place for any sort of BS here.