So here we are today with the post which I hinted to look out for last week. Makeup can be expensive, actually scratch that…makeup IS EXPENSIVE.
It doesn't matter if it's high end or drugstore, when you sum up the total cost of the makeup that you use everyday, the amount is shocking. Forget high end makeup where the total sum can be more than $500 (read my previous post on my high end makeup look here), drugstore products can also easily go up to $100 and sometimes even more.
So when the beautiful, downright gorgeous (like seriously guys, she's a stunner) Katya, the blogger behind Style Sprinter (say hello here) suggested that we do a $30.00 makeup collaboration, I almost peed in my pants (I jest…or maybe not) because it's going to be one hell of a challenge but I snapped my fingers ala Jeffree Star and said out loud bring it on.
And I sat down and scratched my head for the past three weeks trying really hard to put together a makeup look under $30.00 and let me tell you, it's a mammoth task. One where I almost declared defeat but I perserveered and I finally came up with this look. I did go a tad over budget but it's only a tiny weeny little bit so I am still going to treat this as a success. Canada, why is makeup so expensive over here?! I should stop whining as it was way more expensive in Malaysia. Drugstore makeup is easily in the range of MYR30 and above which isn't so bad if you convert $USD, $CAD or even Euro to $MYR but if you're living in Malaysia and earning $MYR then you would use charcoal as eye liner because gurlll, you have to choose between your makeup on fleek or lunch. Can you imagine paying $30 and above of your currency for a drugstore lipstick? Yea, me neither.
I hope you enjoy this budget friendly look that I came up with and hopefully it also proves that sometimes, just sometimes, a full face of makeup can be kind to the wallet.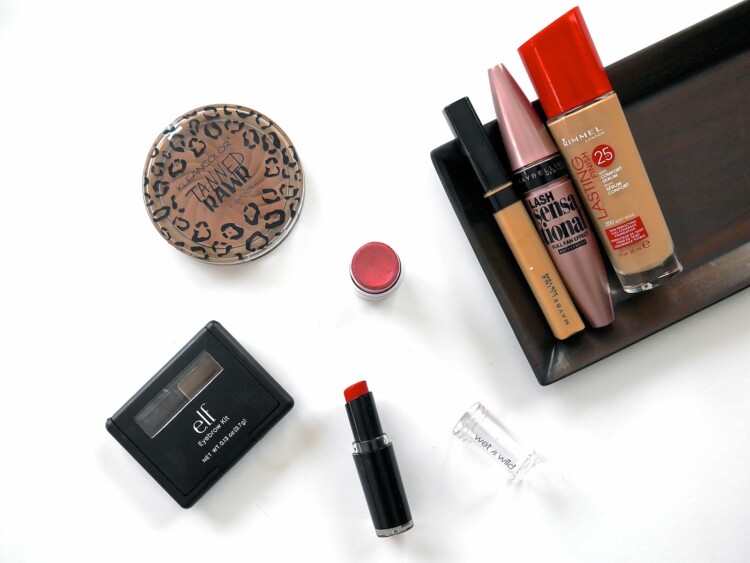 BASE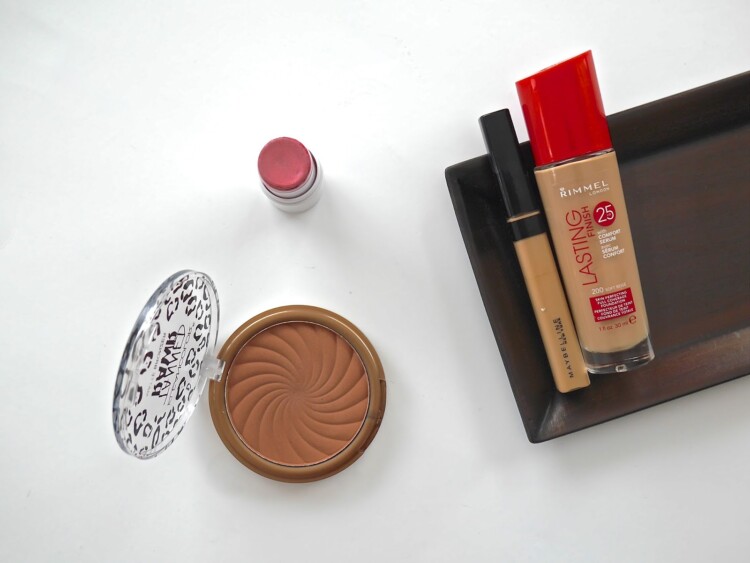 Rimmel London Lasting 25hr Finish $CAD9.98 (check here)
Maybelline FitMe concealer $CAD6.99 (bought on sale from SuperStore)
e.l.f Essential All Over Stick in shade Pink Lemonade $CAD1.29 (check here)
KleanColor Tanned RAWR Matte Bronzer in shade Fiji Matte $CAD1.29 (check here)
EYES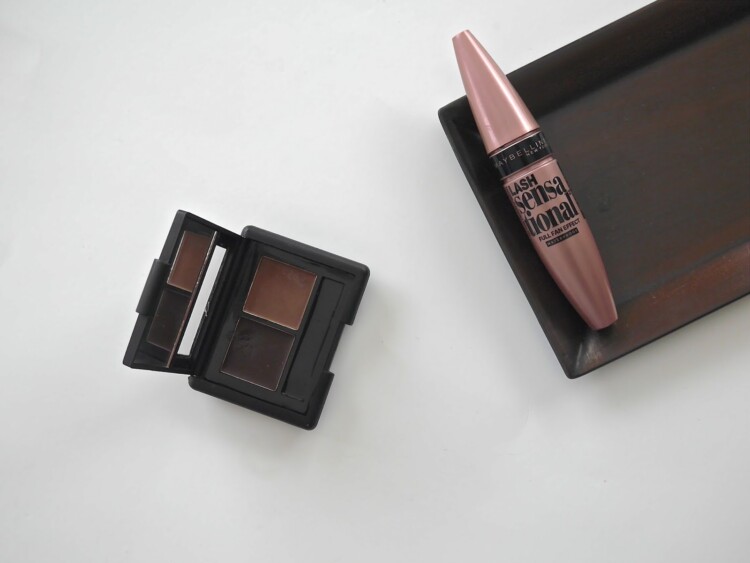 e.l.f Brow Kit $CAD4.00
Maybelline Lash Sensational $CAD4.99 (bought on sale from SuperStore)
LIPS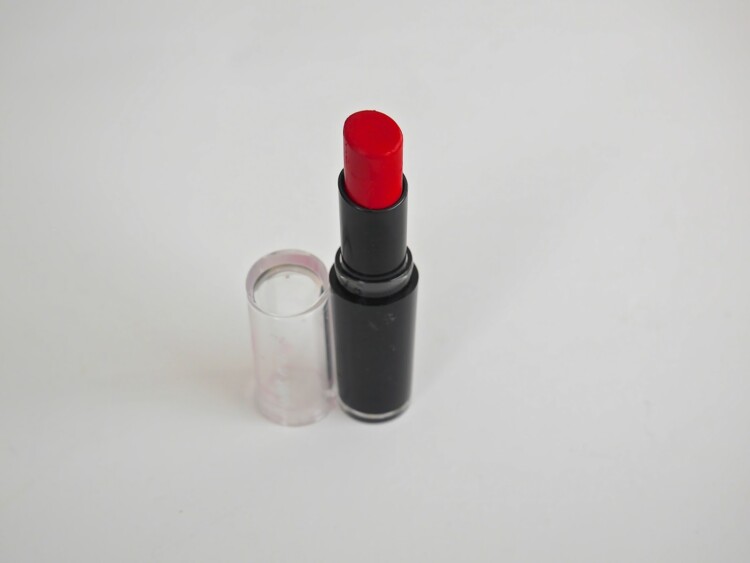 Wet n Wild Lipstick in shade Red Velvet $CAD2.39 (bought on sale from SuperStore) FINISHED LOOK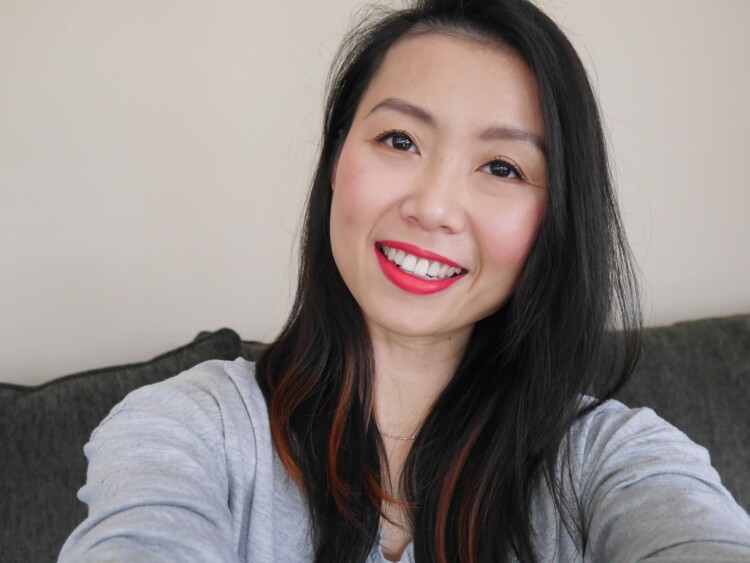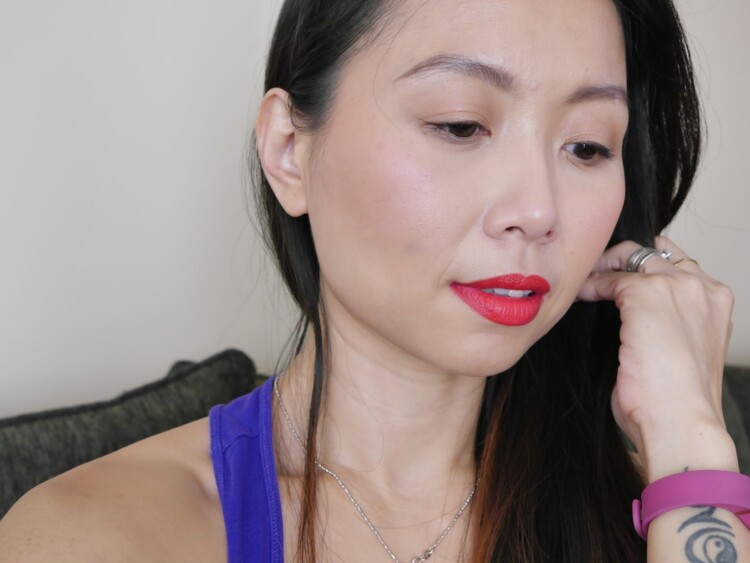 I love how the look turned out so much that I wore it for two days in a row which is extremely rare for me
So my budget makeup look sums up to $CAD30.93 which is a touch over budget. I know it's a very basic and simple look but it's similar to my everyday makeup. If you're wondering how on earth I am wearing eyeliner in the picture when there is none listed…well, I used mascara as eyeliner and then tapped the brow powder over it so it wouldn't flake off. Isn't it funny how a tiny budget or  in my case, desperation sparks creativity…What do you think of the look that I came up with and are you open to do this challenge? Don't forget to hop over and check out Katya's look (say hello here)! EDIT: I just noticed that tax was not included in this after a reader asked if it was so I definitely went way over budget and failed in this challenge! All these products were what I have in my collection so I completely forgot about tax, should have gone out and purchased products for $30.00 instead. Bummer…