Bags are definitely one of the most fun things to shop for, and when you have a new designer bag you just love, it can feel like every single old thing you wear suddenly looks more chic, and more exciting! As much as we all love our luxury bags and purses though, there are a lot of mistakes we tend to make with how we use and carry them, which can actually end up being bad for our health in some quite low key but nonetheless serious ways.
Here we look at some of the things you might be doing with your bags that could lead to long term pain or other health issues.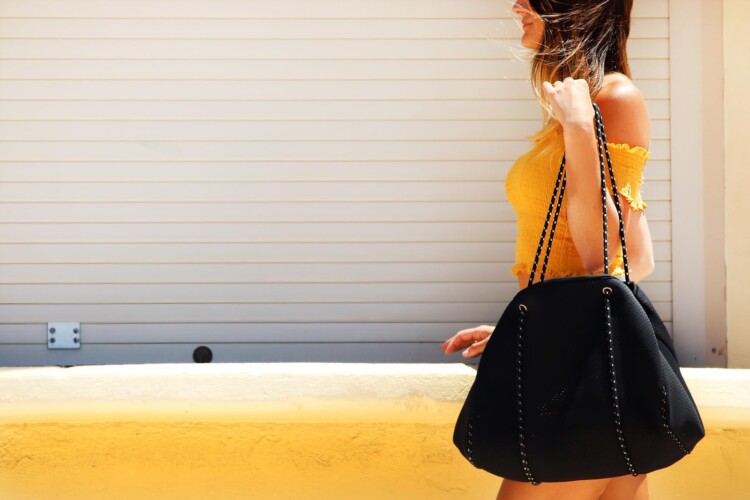 1. Carrying a Bag on the Same Shoulder All the Time
OK, so it is really, really awkward to try wearing a shoulder bag on the opposite shoulder to the one you normally do, and this isn't really a practical solution, but you really shouldn't carry all your bags on one shoulder, all the time. This is especially true if you walk or stand with a bag a lot during the average day, for instance, if you walk to work. It can cause imbalances in your muscles, create postural problems, and ultimately lead to pain.
So, what are your alternatives? Well, you can try only choosing bags that can also be carried by handles. Get used to carrying your bag in your hand when your hands are free and switching hands (much easier than switching shoulders). Alternatively, include some bags in your collection that are worn in other ways, for instance, some of the gorgeous YSL belt bags or backpacks you can find at SSENSE. Saint Laurent bags are the last word in chic, but you'll be surprised when you check out their full collection at fashion retailer SSENSE to see that they do have plenty of options that can be worn across the body, on both shoulders, or even around the waist!
2. Carrying Too Much
A second thing that can lead to back and shoulder pain is putting too much in your bag (again, this is worse if you carry it as a shoulder bag). Think about whether you really need to take a full make-up bag with you everywhere, or whether you honestly need some of the other stuff that is currently haunting your bag. Get travel-sized or purse-specific cosmetics if you want to carry those, and have a clear out of stuff you don't need regularly so you're not hauling a bunch of old gum and receipts around all the time!
3. Unhygienic
Another thing to consider is keeping the interior of your bag clean, and making sure that any make-up or things like breath mints you carry are in date and well-sealed when they are in there. It can be easy to just throw a chapstick in a bag and forget about it for months, but remember that most cosmetics do have a date after which they're not good to use anymore.
These are three things to think about to ensure that your beloved bags don't have a negative effect on your health and wellbeing! *This article is published in partnership with Cristi C.