With the weather cooling down, I recently find myself straying away from certain fragrances. Suddenly the one that I have been using almost non stop during Summer (Narciso Rodriguez For Her) started to be too much for my nose. I was so sure that the scent was too strong but when I asked my colleague, she said it was fine and it was my nose that has gone wonky.
It did seem that way so when I received a box of So…? Fragrance newly launched perfume mists and Eau Fraiche, I was more than happy to try. Perfume mists are softer albeit lacking in staying power and I hoped my nose would approve the gentler fragrances. And my nose did indeed…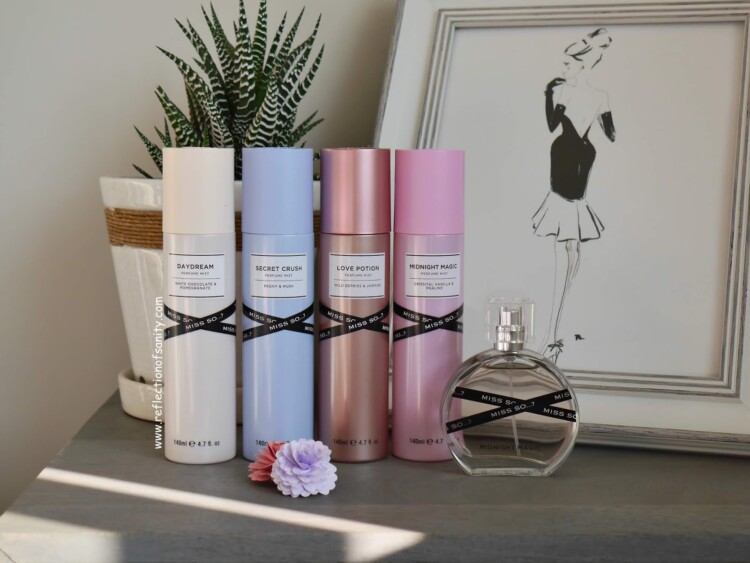 First and foremost, I am loving the new and chic plastic packaging. It's opaque, well made, looks beautiful and modern and most importantly, recyclable. It looks way more expensive than $9.97CAD/140mL which is what each perfume mist retails for. The Eau Fraiche retails for $14.97CAD for 50mL and it comes in a beautiful glass bottle that looks good on my vanity. Changing things up a little, I will start with my favourite of the bunch; Secret Crush. It has the fruity and floral notes of apricot, peony and cherry blossom. The initial scent is soft, fruity and sweet but over time it matures to be deeper and muskier which is what I prefer for my fragrance. It lasted well over 6-7 hours on me which makes me love it even more and making it perfect for work. I was a little apprehensive about Love Potion as it's a blend of wild berries, apple, jasmine and sandalwood making it a stronger, muskier and sweet scent. The initial spritz is heavy but it dries down to a soft fruity smell that is perfect for the colder month. It doesn't last as long as Secret Crush as I noticed it fading after 4-5 hours. While I wasn't expecting to love Love Potion, it definitely got me under its spell as I have been wearing it every weekend. Now to the other two scents; Midnight Magic and Daydream. Unfortunately, both scents are way too sweet for my liking. Now, I don't mind sweeter scents but I find both are overpowering to the point I feel like I'm going to get diabetes just by sniffing them. The level of sweetness is similar to the strangely popular perfume, Pink Sugar which was a best seller at the beauty department where I used to work. I never understand the hype then and I still don't until today.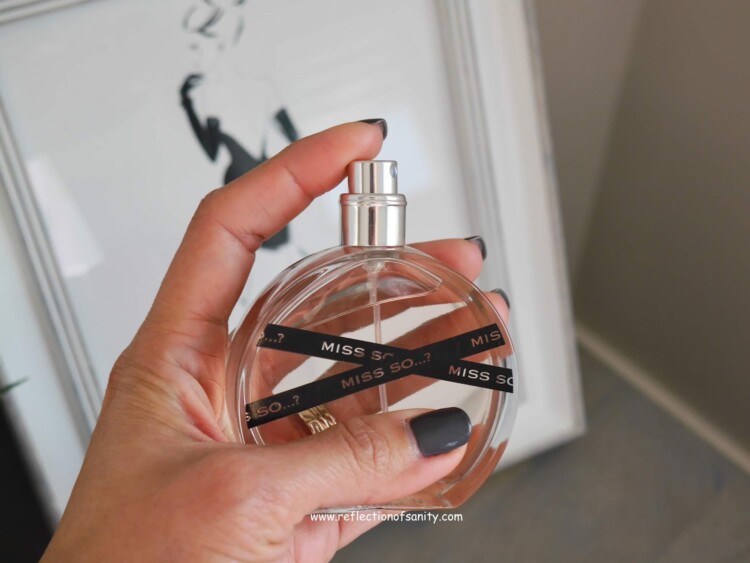 Midnight Magic contains notes of nectarine, strawberry, oriental vanilla and praline which sounds oh-so-dang appealing but in reality all I smell is vanilla and praline. This fragrance reminds me of a toffee; sticky and very sweet which some might adore but it's not my cup of tea. The staying power is quite impressive; a full 7-8 hours for Eau Fraiche and 5-6 hours for the perfume mist. To my highly untrained nose, Daydream smells similarly sweet which comes as no surprise as it carries notes of chocolate and caramel. It also contains fruity notes of pomegranate and pear but just like Midnight Magic, I failed to detect the fruitiness in the fragrance. If you are a huge fan of chocolate caramel then I highly recommend giving this a try but if you are looking for something muskier or fruitier then this is not for you. I do find fragrances, in general, are very hard to review and recommend as we all like different scents and notes. Most importantly, there will never be a perfume that smells the same on everyone. Our body chemistry plays a huge part in how the scent develops and last on us. A good example is Jo Malone which doesn't last more than 3-4 hours on me and I have tried 3 different scents. Majority swears by the brand and it has a massive cult-like following but I can never have the same love for it because the fragrances fade so quickly on me. If you are looking for a lovely, light but long-lasting fragrance that doesn't break the bank then I do recommend checking out the new Miss So…? launches. *Gifted but my thoughts and opinions are 100% unbiased, honest and my own. There is no place for any sort of BS here.