It has been forever since my last mascara review….actually scratch that, I just noticed that my last mascara review was the fufu one from Givenchy and it was not positive. I'm not going to amend that sentence though because this whole post is going to be my word/brain/thought diarrhea;
You are finally hearing the voices in my head.
I was one of the lucky ones who was chosen to test the new Almay One Coat Mega Volume™ mascara* mascara courtesy of Influenster. I have seen this mascara sold at work but since it's not a brand that intrigued me, I have to sheepishly admit that I have only tried one Almay product. Honestly I kinda groaned when I found out I was receiving this mascara to review….well, my lashes are beyond pathetic and I am extremely fussy with mascaras so this was like a written disaster.
Or was it?
I have been trying this mascara for almost three weeks and damn, it has been quite the journey.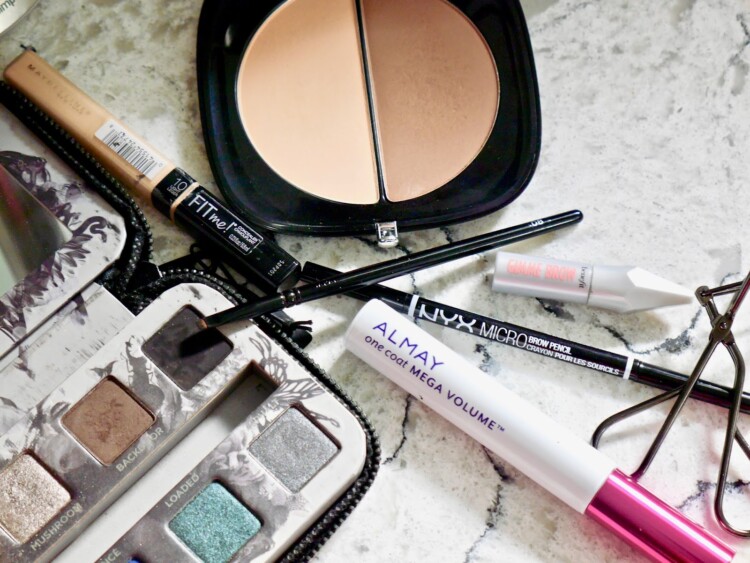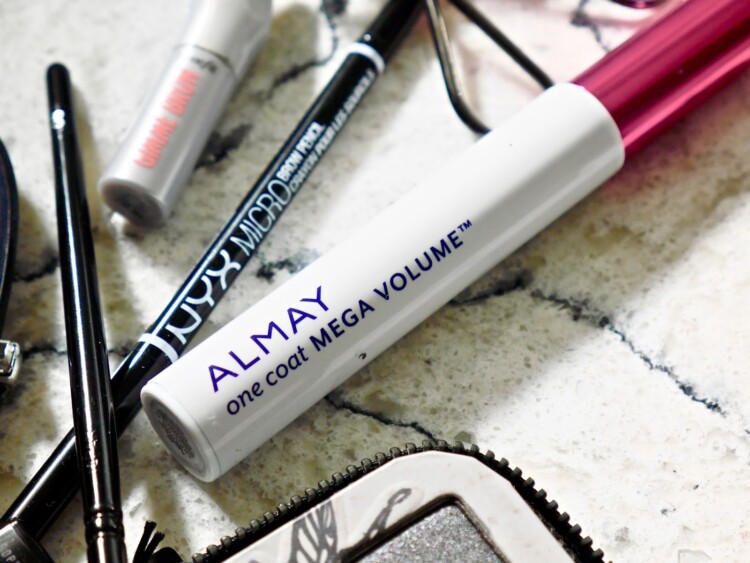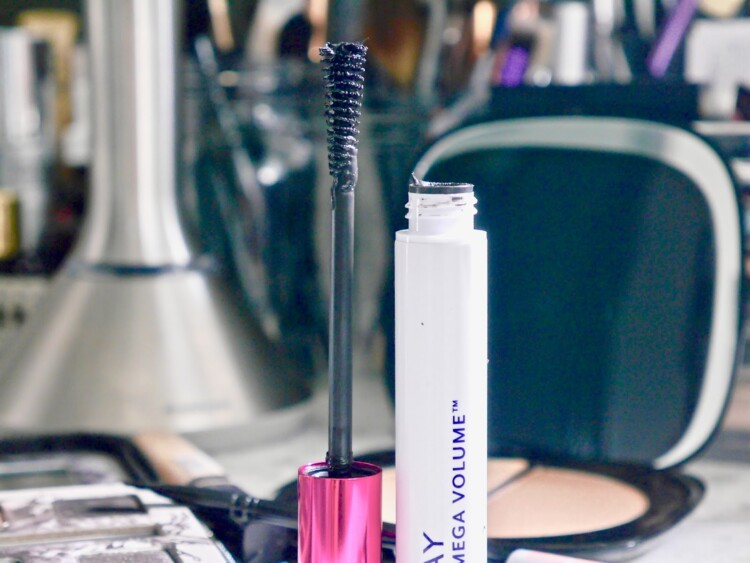 I received the shade Blackest Black* and it's one of the blackest shades that I have ever tried. The formula is actually pretty good and I could use it straight away without having to wait for it to dry down a little.
The wand is a unique one or at least it is to me and frankly I am not sure how I feel about it. I love that it's a traditional bristle instead of plastic but on the other hand I am on the fence about the tapered shape. Unlike many other wands which are tapered smaller on the top and it gets larger at the bottom, Almay went upside down with this mascara. I'm not sure why they think such a shape is a good idea but I find application to be really tricky. Forget about the normal zigzagging method as it gave me a messy, clumpy finish and it made my lashes stick together, united as one. Over many mishaps and curses, I discovered the best methods are either comb upwards or use the very tip to slowly paint and fan out my lashes one by one.
If you have only ten lashes per eye like me then painting each of them takes onlyyyy 15-20 minutes but if you are blessed with thick lashes then girllll, you are screwed. You will be painting your lashes until next week. All that aside, how is the result on my short, stubby, stick straight and sparse eyelashes when I apply the mascara right? Look below.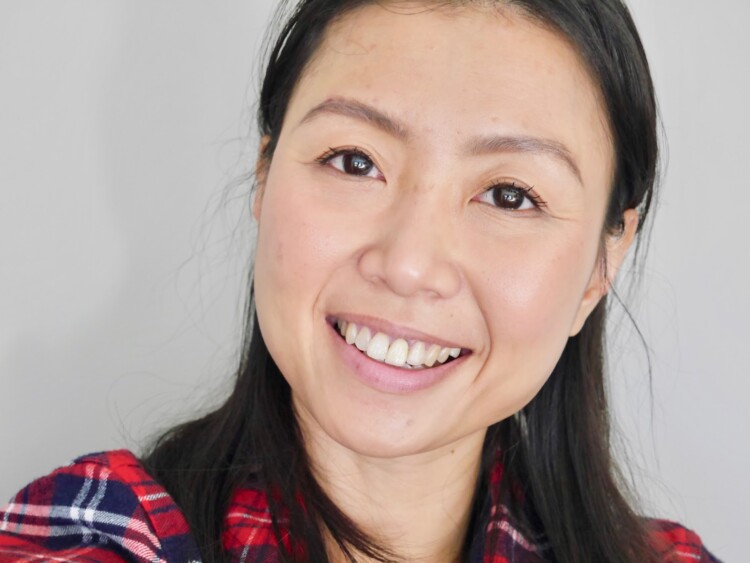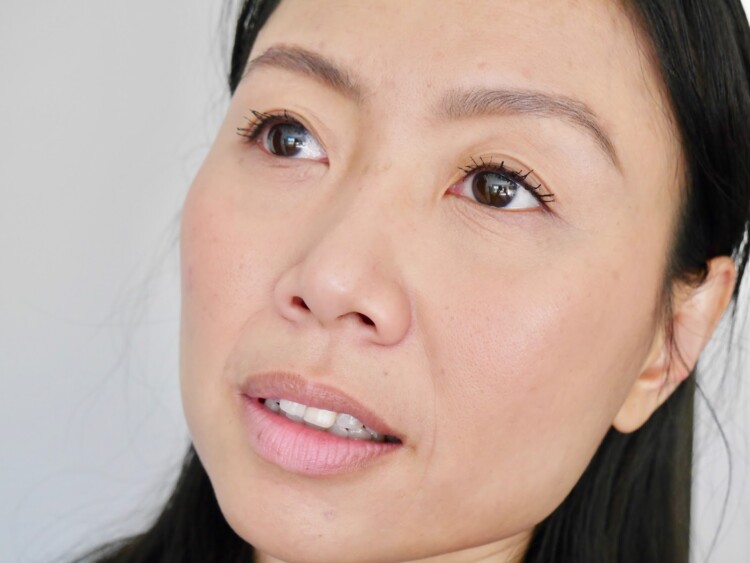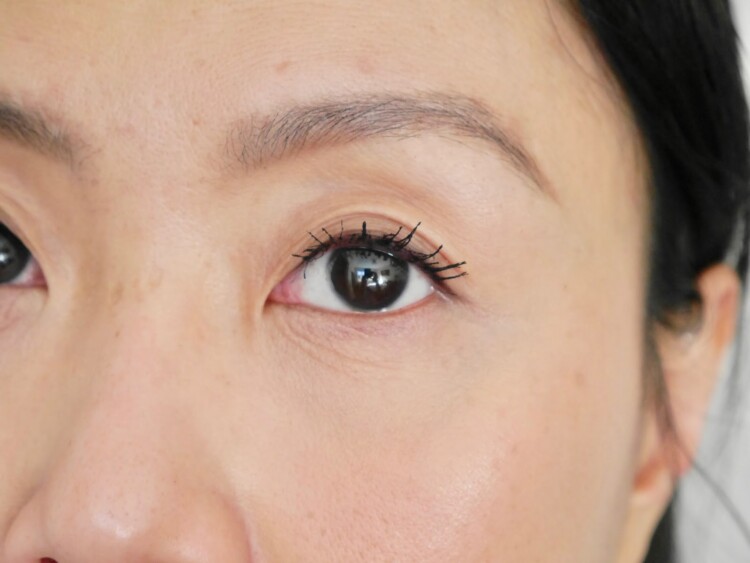 It's very pretty and gives amazing length, volume and holds a good curl but is it worth the time and effort? Personally I prefer my mascara to be slightly more effortless. Don't get me wrong, I always have to go the extra mile to make my lashes standout but Almay One Coat Mega Volume™ mascara* is a bit too much work for me. Bottom line, I will not repurchase but will recommend it to anyone who has better lashes than me. Almay One Coat Mega Volume™ mascara is available for purchase through all major retailers that carry the brand Almay. *I received these products for free courtesy of Influenster and but my thoughts and opinions are 100% unbiased, honest and my own. There is no place for any sort of BS here.