Viseart is a very well known brand in the beauty community and the raving reviews about the high quality eyeshadows have piqued my interest since early 2016. I have refrained from purchasing a palette for myself all this while because my eyeshadow blending skills were below mediocre and I wasn't willing to spend money on something that I couldn't use properly.
Fun fact about myself; I only seriously started experimenting with eyeshadows in 2015. I was tired of having beautiful eyeshadow palettes and only using one or two shades. It took me a year of forcing myself to wear and experiment with blending, colour selections and making it work for my eye shape. Let me make it clear, a year of only wearing it in the house and only in 2016 did I dare venture out of the house with a full eye makeup.
While my skills are still mediocre at best, I believe I have come a very long way from the girl who almost got a panic attack every time she tried to blend two eyeshadows together. So I finally decided that the time has come for me to 'treat' myself to something from Viseart.
I opted for Viseart Theory II Minx Palette mainly because I love how warm the shades are and let's see if it's worth the hype.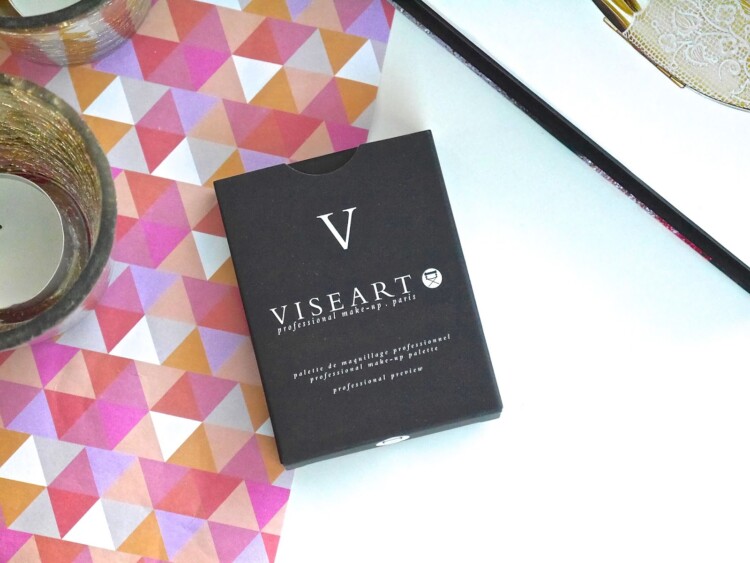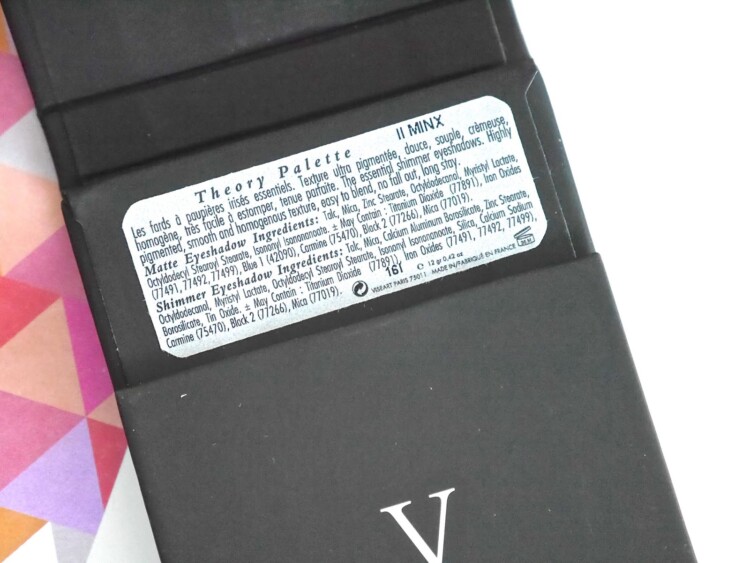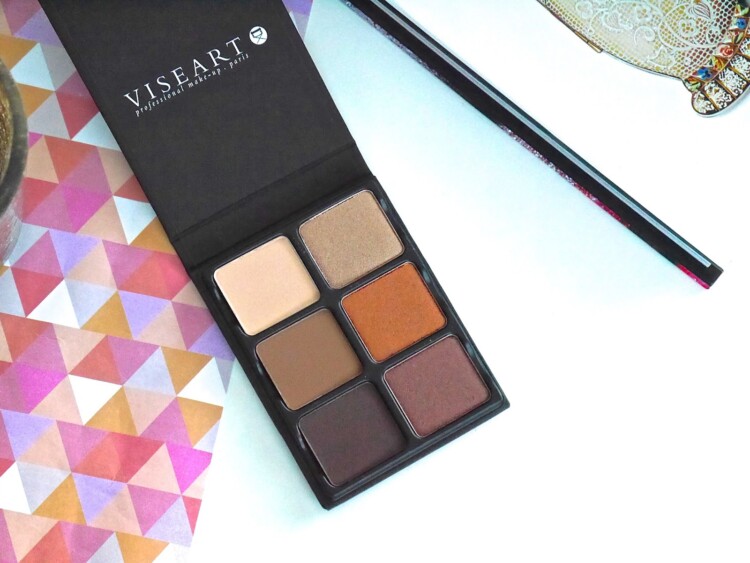 The palette itself is actually decent size and fits perfectly into my palm. For some reason I was expecting it to be smaller because most high end beauty brands love sticking it up your arse or so to speak and release tiny weeny sizes. Some beauty brands seem to feel the smaller the better but still charge huge prices which irks the hell out of me so I'm glad to see this was not the case with Viseart.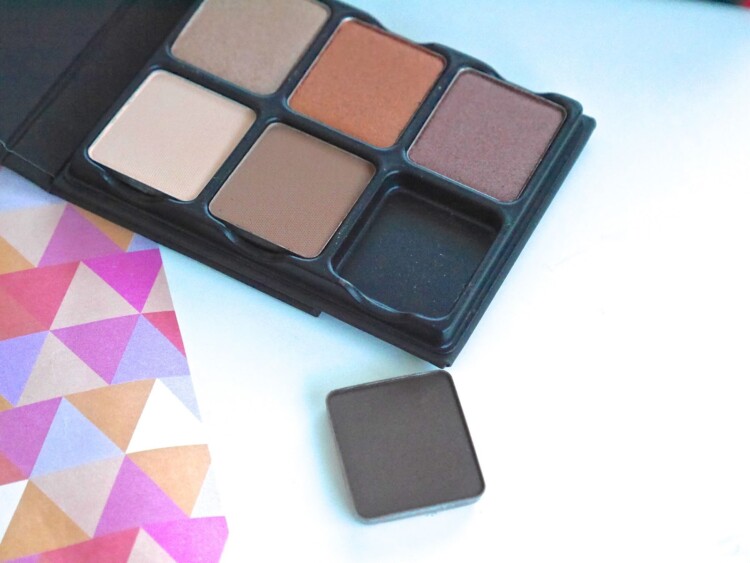 The eyeshadows are housed in a smooth foldable and magnetized cardboard package and the eyeshadows are held in a plastic container. Rest assured there is no cheap vibe to the packaging despite being cardboard. To open is easy, just tug the ribbon and the cardboard will fold open. One of the coolest things about the packaging is each eyeshadow can be easily popped out to be stored on a Z-palette. I haven't seen such packaging on my other palettes so this was a welcome change.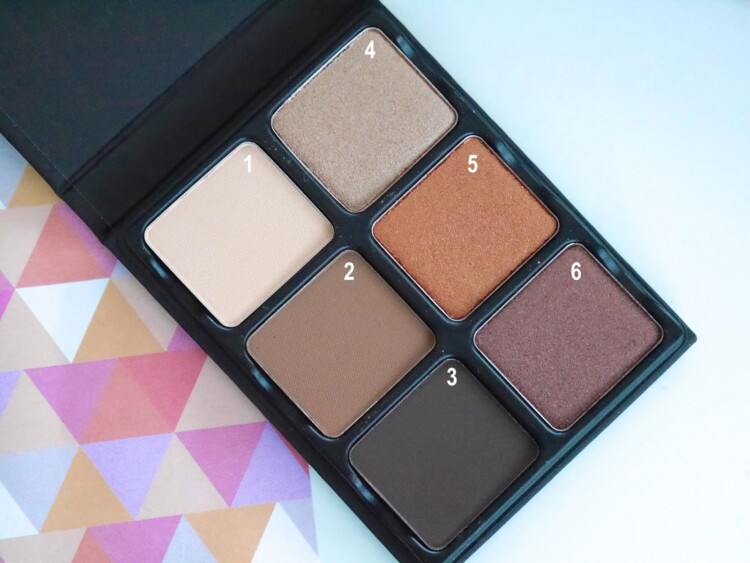 You get 6 warm tone eyeshadows in the palette; 3 mattes, 1 shimmer and 2 metallics. Unfortunately the eyeshadows have no name to them so I had to unglamorously put a number to each.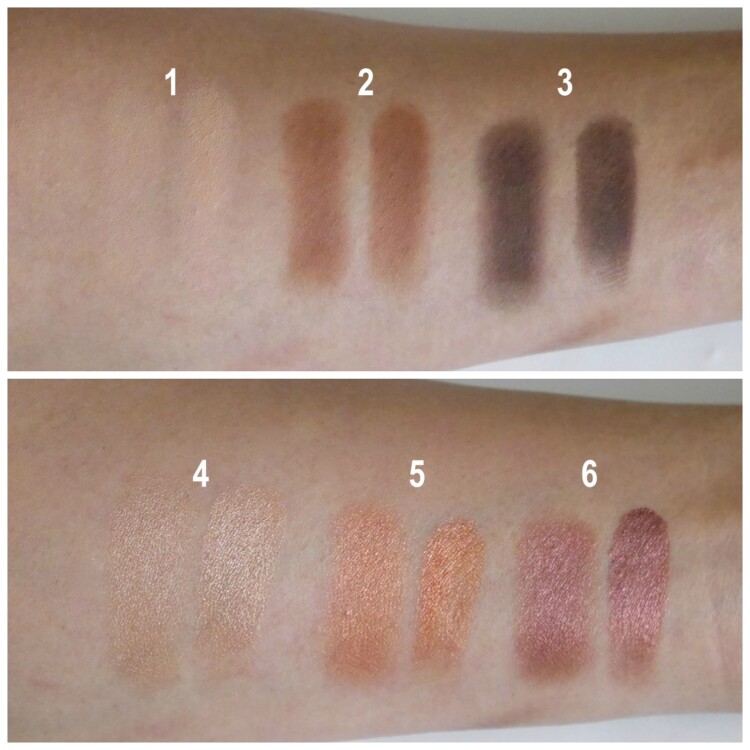 Left: Brush swatch; Right: Finger swatch
1. Flesh tone (matte)
2. Medium brown (matte)
3. Dark brown with reddish undertone (matte)
4. Light taupe-y champagne (shimmer) 5. Medium copper (metallic) 6. Dark burgundy with brown undertone (metallic) You get 12g or 0.42oz worth of product meaning each pan contains 0.07oz however Sephora listed the amount as 6 x 0.13oz. So I don't know whose math is wrong but I'll let you be the judge of it. In the usual price comparison, let's see how the price compares to other brands. · Viseart Theory Minx II Palette C$60.00 (6 x 0.07oz) = $142.86/oz · ABH Modern Renaissance Palette C$55.00 (14 x 0.02oz) = $196.43/oz · Natasha Denona Eyeshadow Palette 5 C$61.00 (5 x 0.08oz) = $152.50/oz In theory, you're basically getting good value for your money with Viseart Theory Minx II Palette even though your wallet will wail for mercy when you buy one.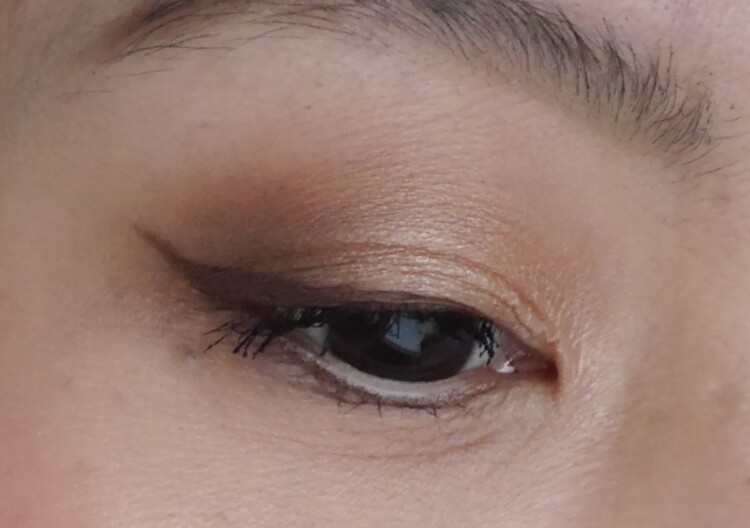 Wearing: 1 all over the lid, 2 on the crease, 3 on the outer v and as eye liner and 4 on the 2/3 of the lid (sorry, my eye makeup picture is still a wank)
All 6 eyeshadows are very pigmented and I need to lightly touch my brush in them in order to build up the intensity. If I dip my brush hard then I will get way too much colour. The biggest difference between Viseart eyeshadows and let's say Anastasia Beverly Hills is Viseart eyeshadows are not powdery and don't have any powder kick up despite being very pigmented. Application is fine without having to tap the excess eyeshadow off my brush and every shade is smooth, silky and blends like a dream. The longevity is also remarkable as I easily get more than 9 hours wear without noticing fading. Bear in mind that I always prime my eyelids and I don't have oily lids. The intensity of these eyeshadows remained the same on me at the end of a full day shift (12.30 – 9.00pm). In summary is Viseart eyeshadows worth the hype? I say hell fucking yea. Yes, the price range can be hard to swallow but you are getting what you paid for. Just how much do I love these eyeshadows? Well, I already have my eyes on Neutral Mattes and Warm Neutral Mattes so don't be surprised if they make appearances mid of the year. Are you familiar with Viseart? What are your thoughts on the brand?