NYC was a brand that left me with a bitter taste in the mouth after a disastrous first tango. I tried the HD Colour Eyeshadow Trio palette (reviewed here) and it was one of the most horrible eyeshadows that I have ever tried.
I swore that I would never try another product from the brand but when I saw NYC City Proof Twistable Intense Lip Color were on sale, I caved in and picked up the shade Garmercy Park Plum to try. And the shade South Ferry Berry* was one of the items that I won in the Influenster Canada Twitter chat.
And please tell me that I am not the only one who is obsessed with lip crayons? They are like the voices inside my head, I am unable to resist…it's moth to the flame syndrome.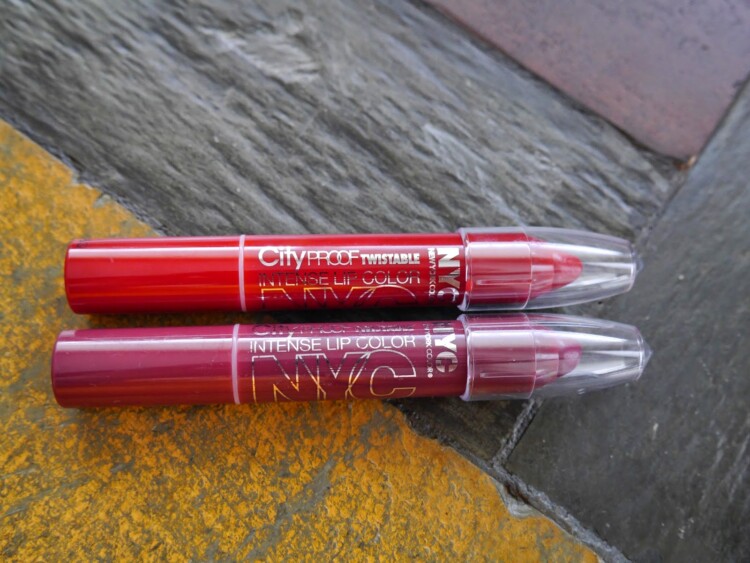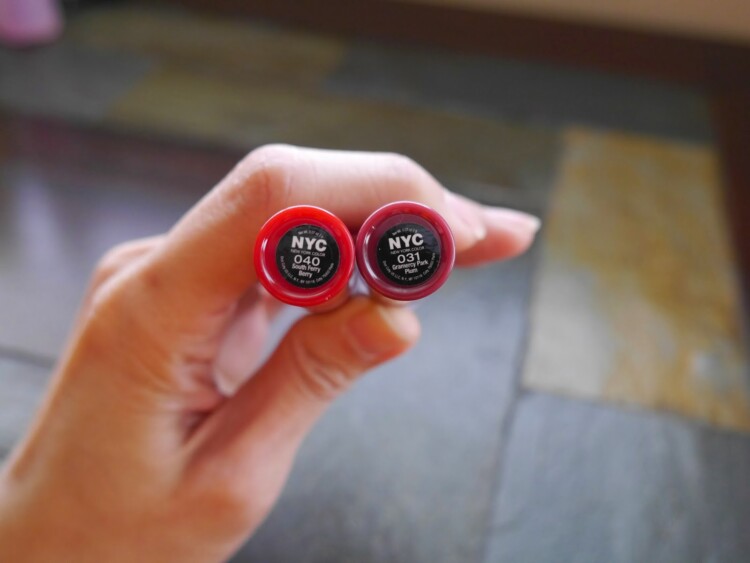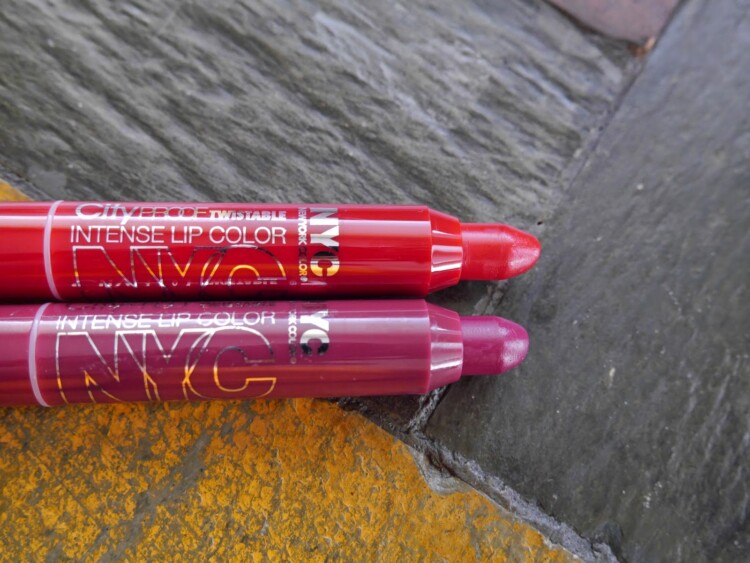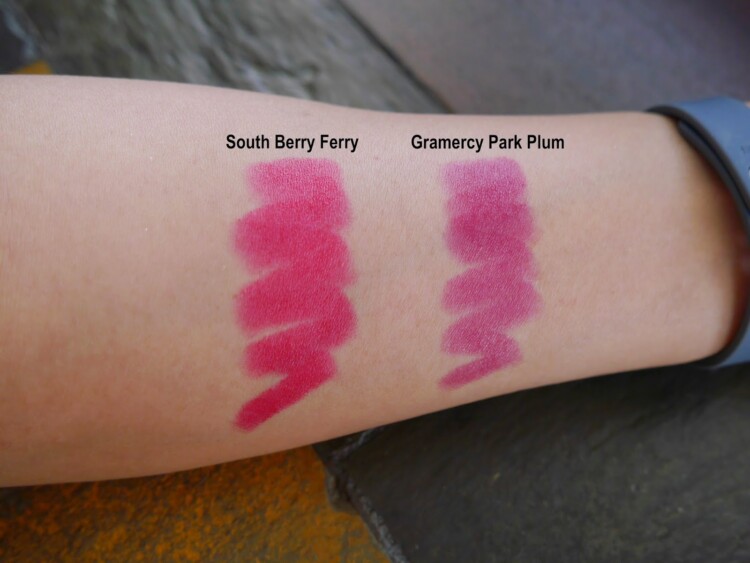 Let's get the most important stuff out of the way, there is no funky smell with both lip crayons. After the horrid sourish smell I had with Sonia Kashuk lip crayon, I made sure to sniff every lip product that came into my possession.
South Berry Ferry* is a bright true red on me. I didn't detect any undertone in it and there was zero hint of berry so I have no idea how NYC came up with the name. Maybe because it rhymes? The application is smooth, opaque and I get full colour with one swipe.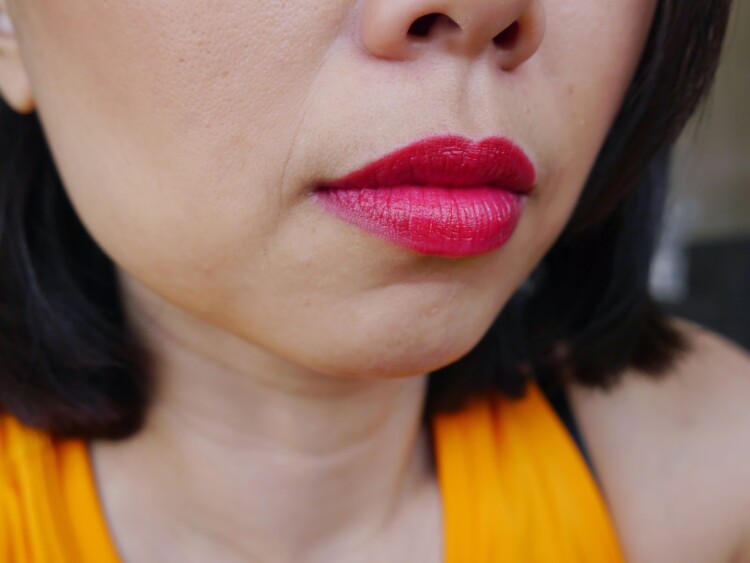 ​
Gramercy Park Plum is a deep reddish plum shade and again, the application is smooth however, it is not as opaque as South Berry Ferry*. I need a couple of swipes to get the intensity that I like.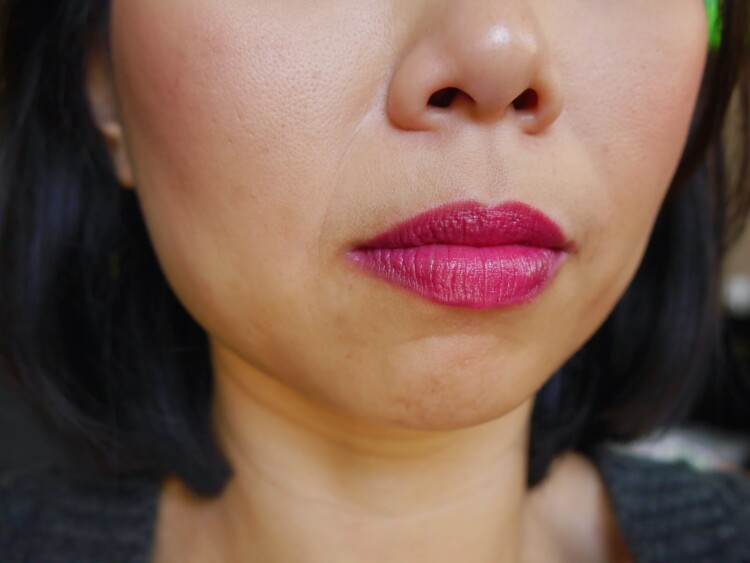 There is no hint of shimmer or glitter in both and they both have creme finish. While the creme finish is lovely, it also means the wear time on both lip crayons are pretty short. I personally find South Berry Ferry* to last between 3-4 hours while Gramercy Park Plum only lasted 1-2 hours and I will need to reapply. I do like the feel and texture of both lip crayons. They feel light, almost balm like and kept my lips moisturized throughout wear time. These lip crayons have definitely given me a new ray of hope for NYC and I am looking forward to trying more products from the brand. NYC City Proof Twistable Intense Lip Color are retailing for CAD3.99. Are you a fan of lip crayons? What are your favourite drugstore options?