The countdown has begun for Christmas here in the House of Platt, okay I lied, Little Tyke started the countdown back in October and to be honest, hubby and I are pretty much all Christmas'd out. That said, I am not here to be the Grinch so let's jump into some last minute gift ideas for beauty lovers with Farleyco.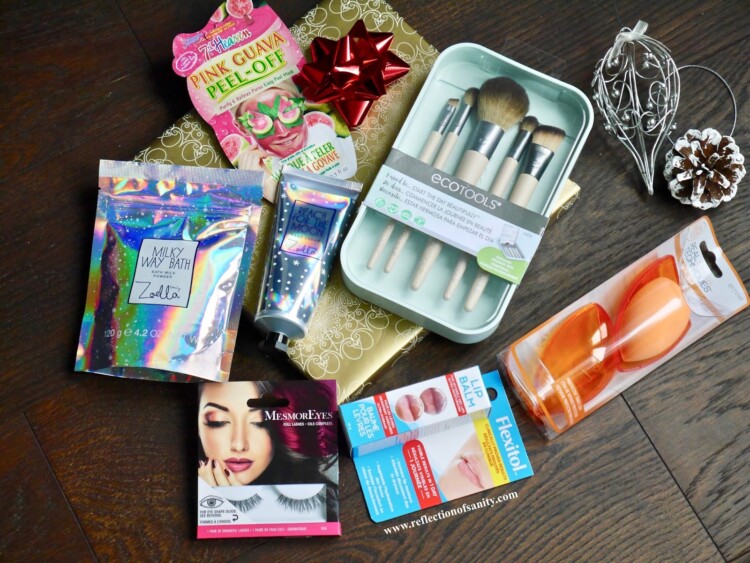 First up, you can never ever ever everrrrr go wrong with makeup tools and while I freaking love my Wayne Goss brushes, not everyone myself included can afford them. Hell, one of his brushes equals how much I make for one shift. Good news is, cruelty free drugstore brands such as Real Techniques and Ecotools make some of the best tools on the market.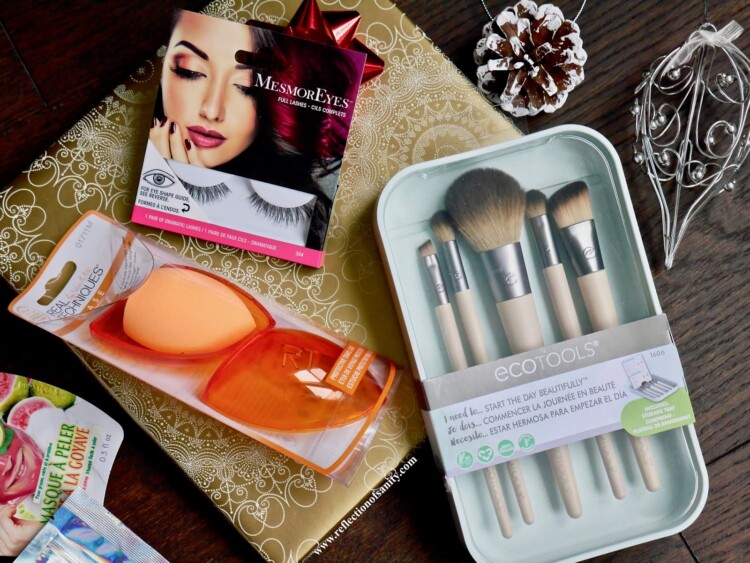 Ecotools Start The Day Beautiful Kit* (C$18.99) comes with 5 brushes, a storage tray and 3 beauty look cards. It's the perfect starter set or for anyone who is looking to expand their makeup tools collection. If brushes are not your thing then Real Techniques Miracle Complexion Sponge with Travel Case* (C$10.49) is a brilliant alternative. This is my holy grail makeup sponge and I have repurchased countless times over the years. The travel case makes easy storage and avoids the dirty sponge staining and messing up the rest of your makeup while travelling. For a touch of glam, try Mesmoreyes Full Lashes #304* (C$5.99) which gives a dramatic wispy look to the eyes. This pair is suited for almond, round shape eyes and monolids.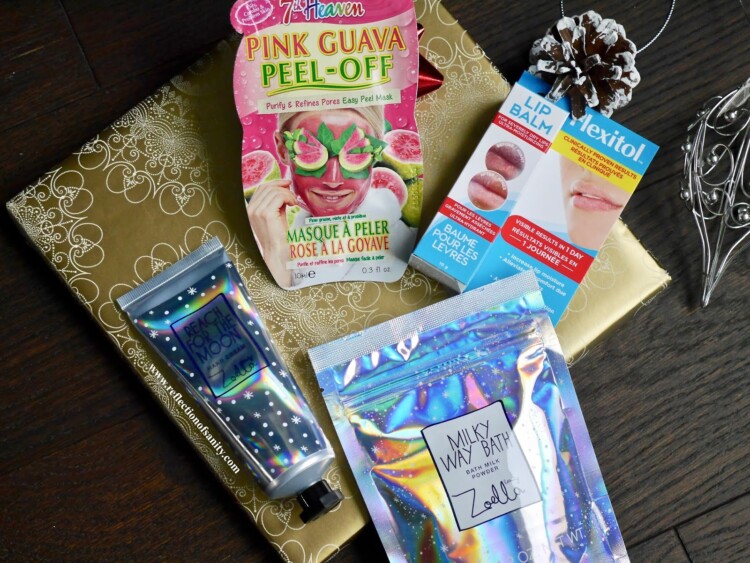 For the skincare lovers, I highly recommend 7th Heaven Masques. They are high quality and reasonably priced facial masks and you really can't go wrong with any of them. I have repurchased many over the years but Pink Rose Peel-Off Mask* (C$1.99) is definitely new to me. It contains Marula Oil, Shea Butter as well as oil from Damask Rose petals so not only is this mask purifying and pore cleansing, it's also nourishing and hydrating. Next up, one of my most beloved lip treatments, Flexitol Lip Balm* (C$5.49). Yes, it's not as fancy as ByTerry or Fresh Beauty or Bite Beauty or Nuxe lip balms but it works so well to nourish my Winter dry, chapped lips. I've gone through 2 tubes of this and am thrilled to have this back up.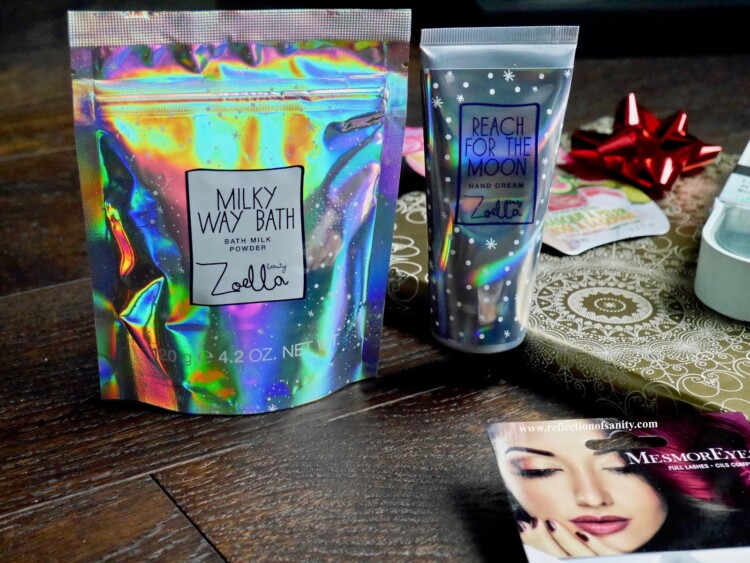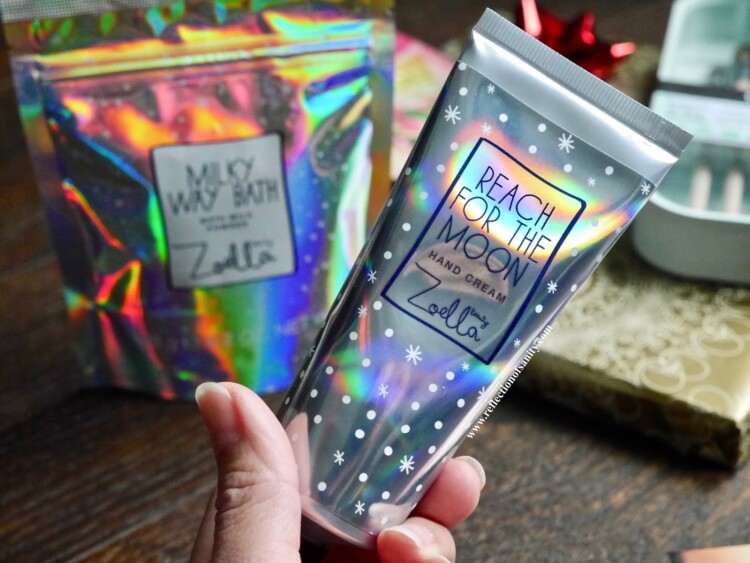 And last but not least, these cosmic themed Zoella's products; Reach For The Moon Hand Cream* (C$10.99) and Milky Way Bath Milk Powder* (C$9.99). Most of you would know Zoella from her YouTube success and she is now a very successful business woman too. Initially I frowned on her brand but after trying so many products from it, I have yet to be severely disappointed by them.
I hope you lovelies find some inspirations and ideas from this post and let me know if any of these products interest you. *Products marked with * were received for free but my thoughts and opinions are 100% unbiased, honest and my own. There is no place for any sort of BS here.