My undying love for LA Splash Cosmetics liquid lipsticks is a well documented love affair (read here and here) and frankly, they are the ones that I reach for the most. I know for a fact that my lips will look great regardless rain or shine or apocalypse at my door step.
Hey, if I'm going to die, at least let me die glamourous.
So imagine my heartbreak when I had major problems with the latest LA Splash liquid lipsticks that arrived my doorstep a couple of months ago. While the pigmentation is crazy intense and applies beautifully, they didn't last as long as I remembered. On top of that, they crumbled off my lips as soon as I took a sip of water. It was so bad to the point I sent the company a note asking if they changed the formula recently to which they replied no.
After more than a week driving myself absolutely bonkers wondering what could be the damn reasons…something clicked. I have been using ChopSavers lip balms (reviewed here) ever since I received them and while they are amazing on my lips, they caused liquid lipsticks to crumble. The problem was solved as soon as I used Carmex again. ChopSavers I love you but you guys are a tad bit too naughty for my liquid lipsticks so off you go to the time out corner. Oh yea, I talk to my makeup…Lord save us all.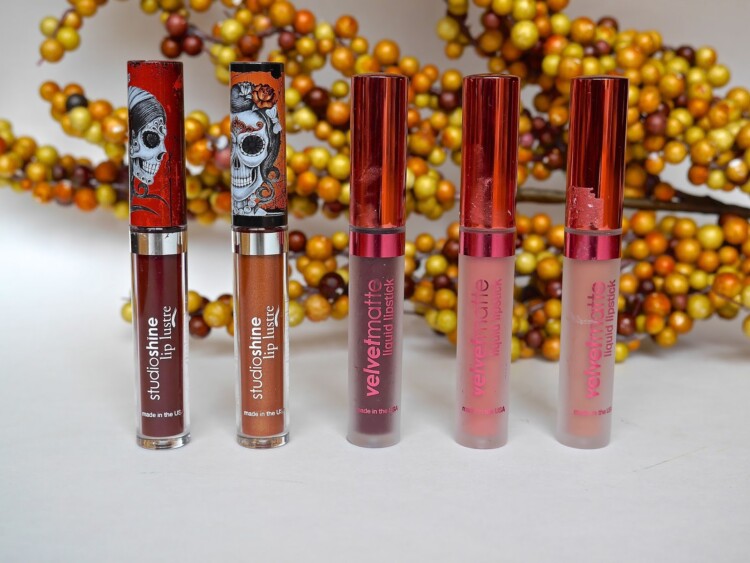 I was kindly sent Guadalupe* and Valentina* from Dia De Los Muertos collection (check here) and Exposed*, Irresistible* and Mistress* from VelvetMatte Liquid Lipsticks Collab by Laura G range (check here). As soon as I laid my eyes on Valentina* and Mistress*, I knew that I would fall head over heels in love with both as I could easily pull them off. They both are very deep, dark and vampy purple that look almost similar on swatches but Valentina* shows up much darker on my lips. I was a little worried when I saw Exposed* and Irresistible* because nude shades tend to wash me out and make me look ill but I'm so happy to find out both are the perfect nudes for me. Exposed* is a peachy nude while Irresistible* leans more towards pink. The one that I am still trying to play around with is Guadalupe*, a stunning gold shade that I am itching to try but I have no idea what sort of eye makeup would suit it. If any of you have any ideas then please leave it in the comment down below. All suggestions are welcome!
Art-ki-tekt Waterproof Slim Liner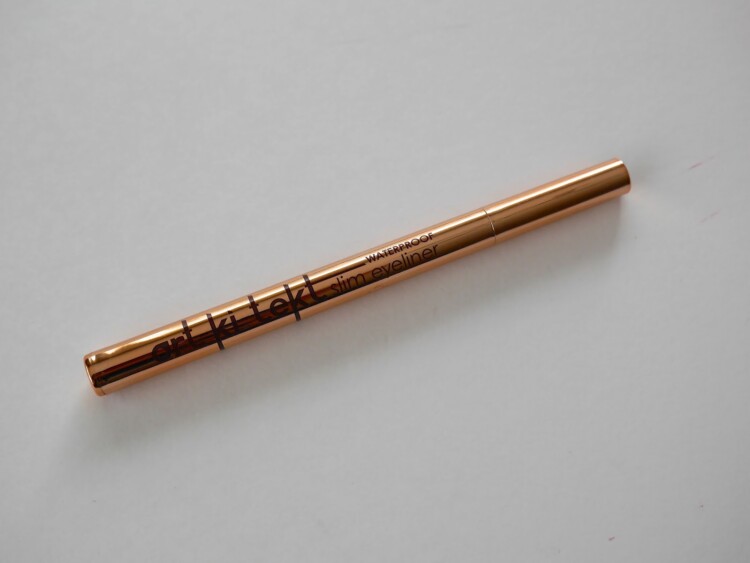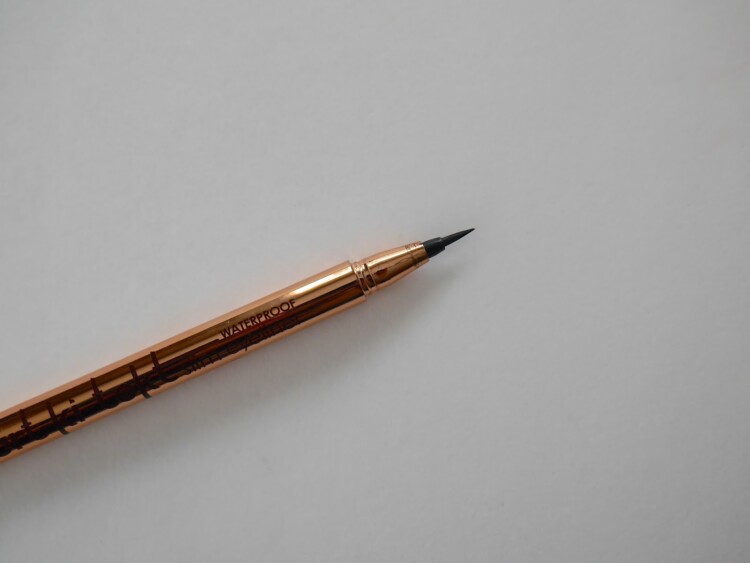 I frayed the tip for picture purpose.
I also received Art-ki-tekt Waterproof Slim Liner* (check here) and ladies, I love this more than my Kat Von D Ink liners! Initially I thought this was a felt tip however it is actually a brush, similar to Kat Von D eye liners. If you look closely at the picture above, you will see the brush frayed a little on the tip. You don't have to worry about it fraying even more because it goes back into shape easily. This eye liner is very pigmented, feels and glides like melted butter on the lids and once it dries down, it will stay put all day without any fading, smudging or flaking. It also gives me the perfect wing every single time. My only wish is it that it would dry down matte but that's just my personal preference.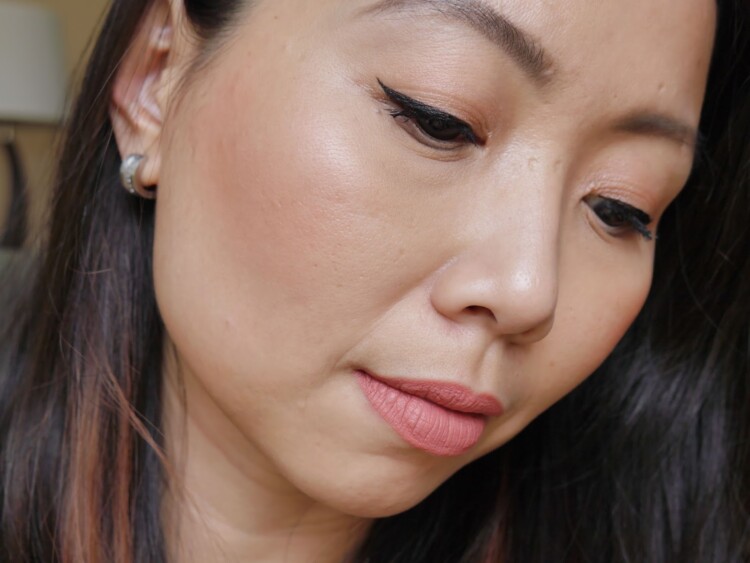 Wearing Art-ki-tekt Waterproof Slim Liner* and Irresistible*.
LA Splash Cosmetics once again proved to be beyond my expectations. If you love liquid lipsticks and liquid liner then I highly recommend giving these a go. You will not regret it! Do you like liquid lipsticks? And do you prefer liquid or pencil eye liners? *I received this product for free but my thoughts and opinions are 100% unbiased, honest and my own. There is no place for any sort of BS here.