Make Up For Ever is a brand that has been featured here multiple times and long time readers also know that I have never been shy to declare my love for the brand. I think I love almost everything that I have tried from the brand with the exception of the cult favourite Ultra HD Foundation (yes, close your jaw, I know it's shocking but I dislike the foundation) and the Excessive Lash Mascara which did absolutely nothing for my pathetic lashes.
Today I'll be featuring a few of their new releases; Aqua XL Colour Paint Shadows in shade Lustrous Khaki* and Matte Taupe and finally, Aqua XL Ink Eye Liner in shade Diamond Brown*.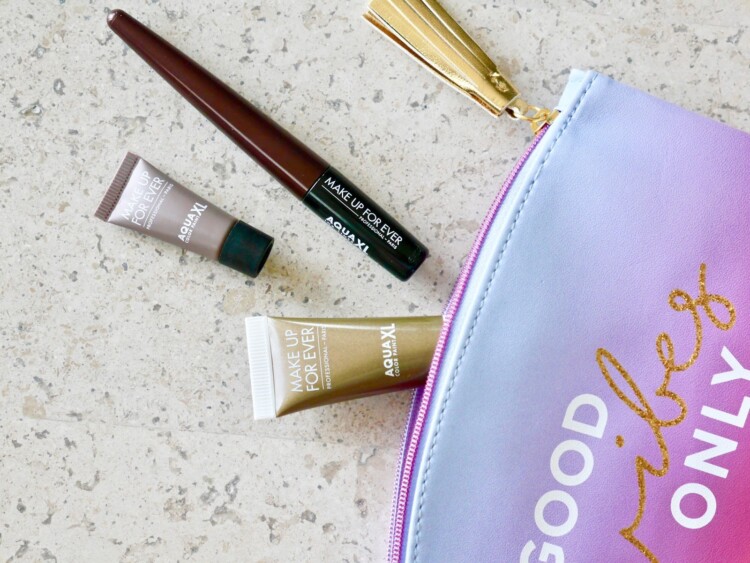 Aqua XL Colour Paint Shadows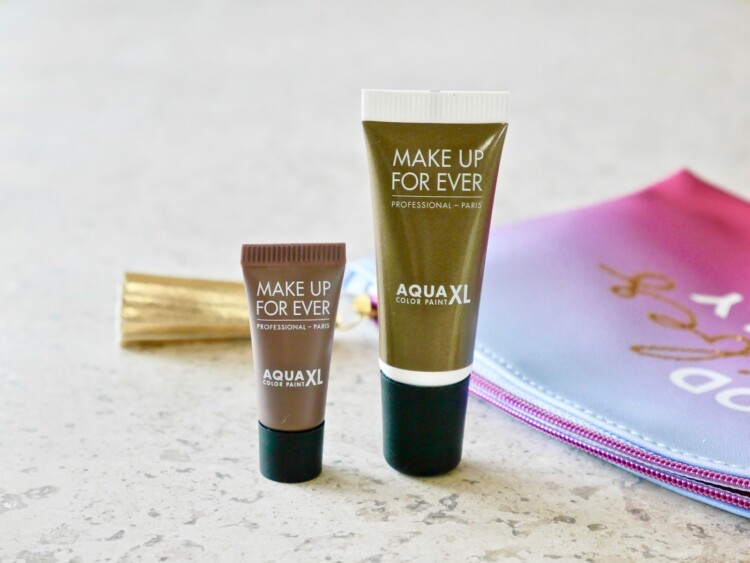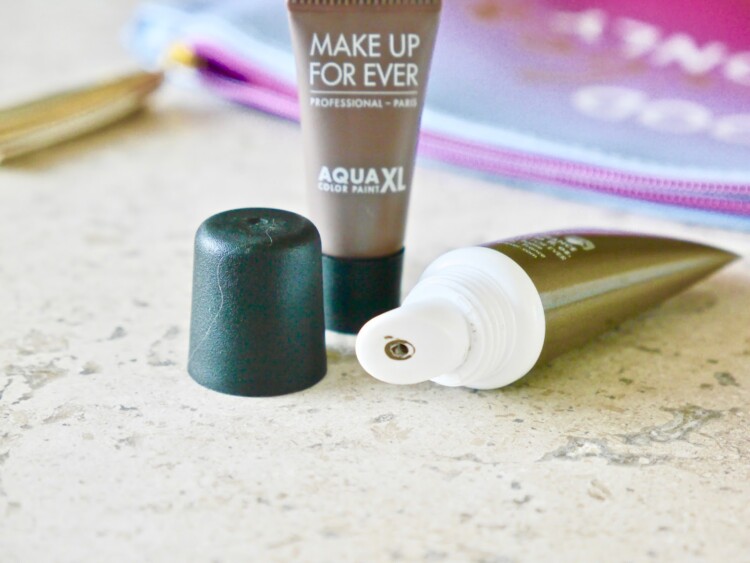 As soon as I saw Matte Taupe was available to redeem on Sephora, I knew that I had to have it. My expectations were high knowing that it was a brand new release from Make Up For Ever and I was not disappointed. Matte Taupe is a stunning taupe shade that can be easily worn on its own or I layer a shimmery or glittery shade on top. The texture is creamy, pigmented, blends seamlessly and lasts all day on my lids even without primer. To blend is easy, I can use a synthetic brush or my fingers and Matte Taupe is just effortless to use. I was so in love with Matte Taupe and I was fully expecting Lustrous Khaki* to be the same. Well, what do you know? I was wrong because my experiences with Lustrous Khaki* were the exact opposite of Matte Taupe. Lustrous Khaki* has the same creamy texture and is very pigmented but this is where the good ends. I seriously struggle with the shade and regardless what method I tried; with and without primer, blending with sponge, fingers and synthetic brush, it went on patchy and faded unevenly on me. I couldn't build it up because it would start crumbling but at the same time I couldn't apply too much because it would go on very patchy. I wish these Colour Paint Shadows were consistent in quality but I have two very extreme opposite experiences with both shades.
Aqua XL Ink Eye Liner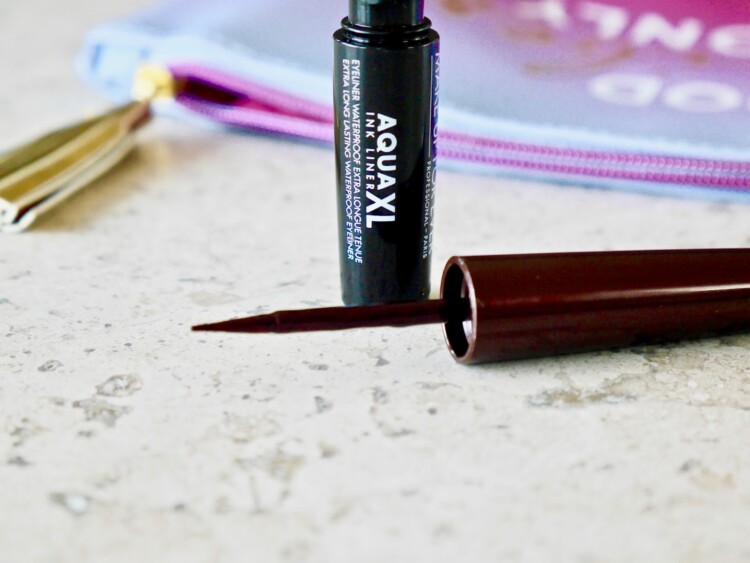 Diamond Brown* is a stunning bronzy brown with a shimmer finish. It's absolutely stunning even when worn on its own with only mascara. Let's get to the good first, I love how pigmented the shade is, it applies smoothly without any patchiness and the fine applicator allows me to get a very straight line. I never have the need to go over and draw more than once because I get a good amount of colour with just one stroke. Now to the not so good, the eye liner tends to peel off whenever I curl my lashes despite me letting it dry for minutes or even after I set it with translucent powder. It creates a bit of a pain because I have to re-draw the line and sometimes that messes up my eyeshadow because I'm a klutz.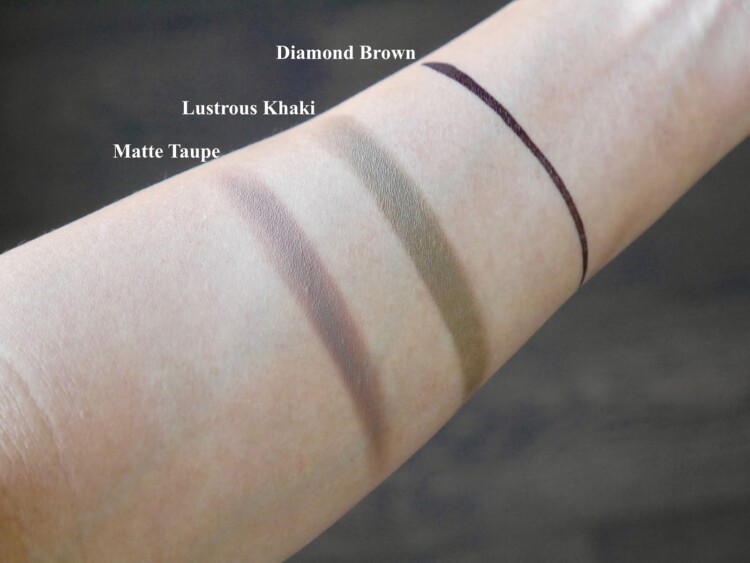 I must say that I am a little disappointed that my experiences weren't as positive as I usually have with Make Up For Ever but that goes to show, you can't fall in love with every single thing from one brand. Make Up For Ever Aqua XL Colour Paint Shadows (C$31.00) and Aqua XL Ink Eye Liner (C$30.00) are available for purchase through Sephora. *Products marked with * were received for free but my thoughts and opinions are 100% unbiased, honest and my own.  There is no place for any sort of BS here.