Today's post is slightly different from my usual run of the mill beauty posts. Yes, it's still beauty related however, this is a collaboration between me and five other gorgeous beauty bloggers.
When Ashley, the gorgeous writer of Ashley Sue Makeup reached out and asked if I would be interested in a collaboration post on 'Top 10 Drugstore Beauty Products' with her and Chelsea of Tiger Love Beauty, I was quick to agree without much hesitation. It's no secret that I am a huge fan of drugstore products and the opportunity to showcase my favourites is one that I can't decline.
It's All About the Base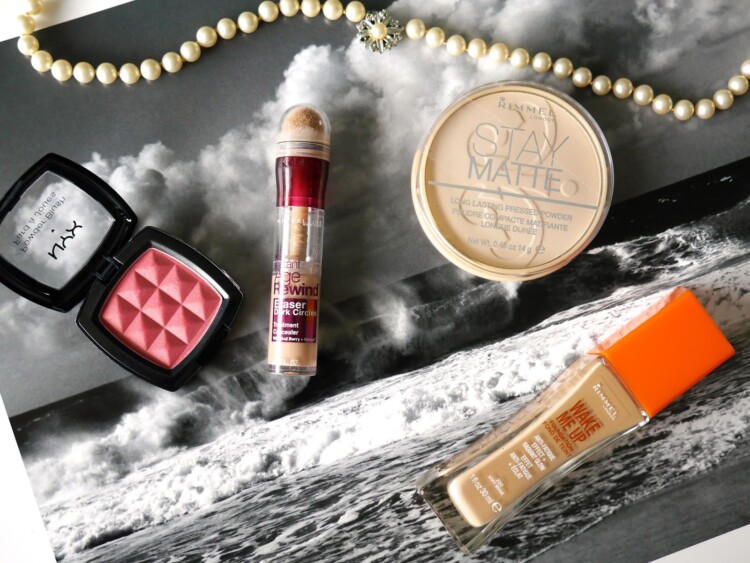 If you have Meghan Trainor's 'All About That Bass' song stuck in your head now then rest assured that you're not alone. It's been in my mind for a couple of days now. But for now, let's concentrate on the base products that I can't be without.
Rimmel Wake Me Up is by far the best foundation that I've used so far. The finish is dewy and it gives me a healthy, radiant glow to my skin. The coverage is pretty high however, it doesn't appear cakey on the skin. Major love!
Rimmel Stay Matte is pretty much my go to powder for the past few years. I rarely use powder thanks to my dry skin but whenever I do, this will be the powder that I reach for. It's also the only powder that I've ever hit pan on and have so far repurchased, twice.
Maybelline Instant Age Rewind is my HG concealer, hands down the best I've ever used. The formula is light with medium coverage, blends easily and the finish is natural. It doesn't crease and doesn't sink into fine lines which I unfortunately have one too many.
NYX Powder Blush 'Pinched' has been hailed as a great dupe for Nars Orgasm. In the pan it's a frightening dark pink with golden shimmer however, upon application it's a gorgeous peachy pink with a touch of gold highlight. There is no need for highlighter with this blush because it gives the skin a natural, healthy glow by itself.
Twinkle Twinkle Little Eyes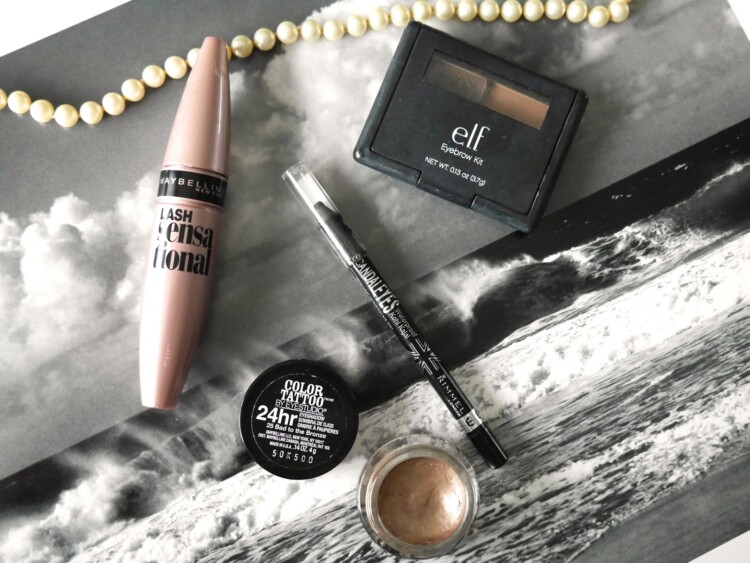 As a person who is gifted with small eyes, I rely heavily on makeup to make myself look human. Without these products, you'll need a magnifying glass to see my eyes.
e.l.f Eyebrow Kit (reviewed here) does an amazing job at filling in my sparse brows and makes them look presentable. I also use the powder for my eye contour. In short, this kit is easy to use, versatile and with this kit, I could give Cara Delevingne a good run for her money.
Maybelline Color Tattoo 'Bad to the Bronze' is my go to, everyday cream eyeshadow. It's fuss free and once it's set, it's set for life or until I decide to remove it at the end of the day. It doesn't fade nor crease and is just a great shade for me.
Rimmel ScandalEyes Waterproof Kohl Kajal 'Black'* is hailed as a great dupe for Urban Decay Perversion. I have both and frankly, I much prefer this. It's soft but not too soft that it would break like Perversion, smooth with intense pigmentation and once set, it doesn't budge. This is my HG black pencil liner and I hope Rimmel will never discontinue this.
Maybelline Lash Sensational Mascara is AMAZINGGG! I know many claim that this is a great dupe for Benefit Roller lash but I have yet to try Benefit so I can't attest to that claim. However, Lash Sensational is the one and only drugstore mascara that gives my short, sparse and stick straight eye lashes the much needed length, volume and curl. This has arrived HG status for me.
Cherry, Berry Kissable Lips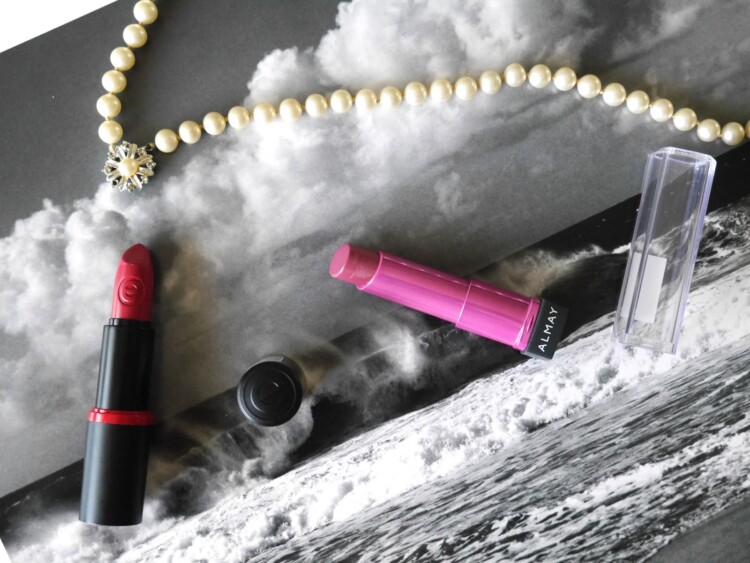 I am a lipstick addict and if it was up to hubby dearest, I would have been shipped off to lipstick rehab a long time ago. Thankfully, no such thing exists but that's a good business idea for all you lovelies to jump on. I'm sure you'll see my name in the registration…
Essence Adorable Matt! is one of the prettiest, most flattering, wearable no fuss red that I own. It has slight pinkish undertone to it and is very flattering for most skin tone. It applies smoothly with great pigmentation and last up to 5 hours on my lips with eating and drinking.
Almay Berry – Light (reviewed here) is the best MLBB shade that I own and is the one I reach for whenever I need a little colour on my lips. This feels like butter on my lips, it's so smooth, creamy and hydrating.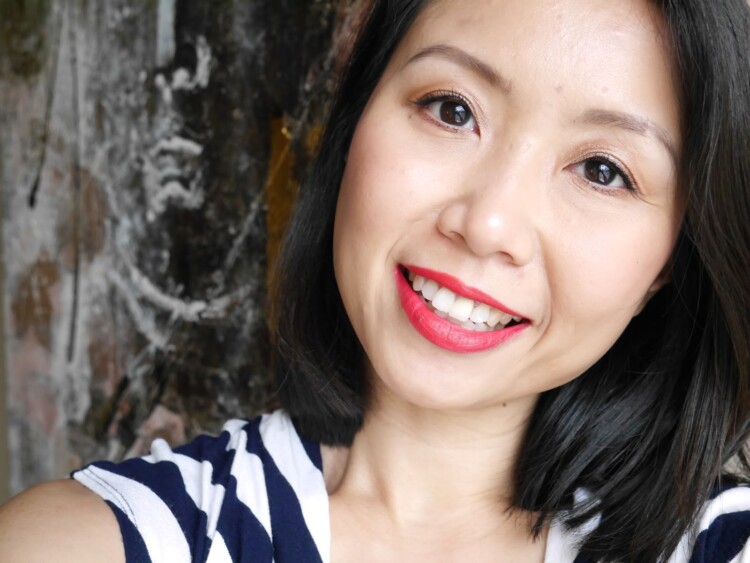 Me wearing all the above products with Adorable Matt! on the lips and wondering why the hell is one of my eyebrow looking wonky…
And that ladies and gentlemen, summarized my top 10 Drugstore Beauty Products. Please do share what are your MUST HAVE drugstore products?
Don't forget to check the other lovelies who participated in this collaboration, show them some loving, you know you want to…
Chelsea – Tiger Love Beauty
Ashley – Ashley Sue Makeup
Lily – Beauty With Lily
Tanya – Leopard Lace & Cheesecake
Pilar – Beauty and More by Pilar
Now excuse me while I pour brain bleach into my mind to get rid of the darn song……